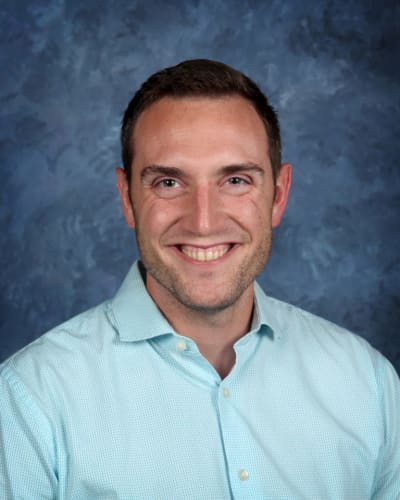 Dr. Andrew Vallo, DDS
Dr. Andrew Vallo was born and raised in the suburbs of Pittsburgh, spending most of his childhood in the small community of Murrysville, Pennsylvania. While in high school, he spent a summer working at a local orthodontics office, and it was this experience that lead him to pursue a career in dentistry. Dr. Vallo completed his undergraduate work at Michigan State University, earning his Bachelor's Degree in Nutritional Sciences. He then attended The Ohio State University College of Dentistry, earning a Doctorate of Dental Sciences.
Dr. Vallo has a firm belief in patient centric dental care. He strives to ensure that each of his patients has a full understanding of their current dental status, as well as the ideal treatment for their overall oral health. He understands that dental anxiety is a barrier to receiving consistent care, and it is his mission to create a comfortable and safe environment for all of his patients. An expert in cosmetic and family dentistry, he strives to make you look as young as you feel! Dr. Vallo believes that learning is a lifelong journey, and each year he takes the opportunity to participate in numerous continuing education seminars that far exceeds the requirements of the state dental board. He is actively involved in a number of dental associations and is currently a member of The American Academy of Cosmetic Dentistry, The American Academy of Clear Aligners, The North Tampa Spear Study Club, The American Dental Association, The Florida Dental Association, and the West Coast Dental Association.

In February, Dr. Vallo was a featured guest on the AM Tampa Bay Morning Show (970 WFLA) where he had the chance to talk about his mission to redefine the dental experience and his partnership with the Humane Society of Tampa Bay. In January, Dr. Vallo had the opportunity to lecture to students across America on the topics of cosmetic dentistry and endodontics.

Dr. Vallo and his fiancé, Dana, recently fulfilled their dream of moving to Florida. They immediately fell in love with the Westchase area and are so excited to make it their new hometown. Most of their favorite hobbies involve spending time outdoors with their Goldendoodle Ruthie and Labradoodle Samson. They are excited to explore the local hiking areas and spend time at the beautiful beaches. Dr. Vallo also enjoys playing golf and tennis and training for organized running events. He still holds true to his Pittsburgh roots, and loves to cheer on his Steelers, Pirates, and Penguins.